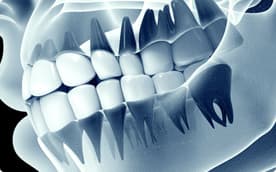 Digital Dental X-Rays for Better Diagnosis
A comprehensive dental exam and x-ray is the most crucial step in a dentist's repertoire, helping them to understand your overall oral health, from your teeth to your mouth and gums. This leads to less radiation exposure compared to traditional films. It is quick, easy, and provides high-quality results that make diagnosis of any dental problems easier.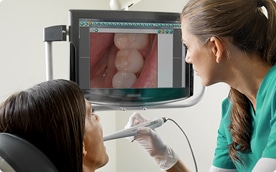 Intraoral Cameras for An Inclusive Oral Check-up
Gone are the days when the mirror was used to show a patient the interior of their mouth. This practice was used for so many years, but technological advancement in the field of dentistry has revolutionized a lot of aspects. When a patient visits us for examination, we display images on the screen using the intra-oral camera, helping to identify problems such as cracked teeth, worn or broken fillings, cavities next to fillings, and plaque deposits.
We also print an image for our patients so that they can take it home. We do this to fulfil our client's expectations to the fullest, as we value their trust above all else.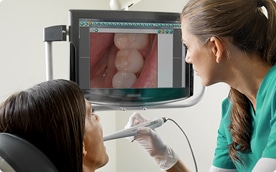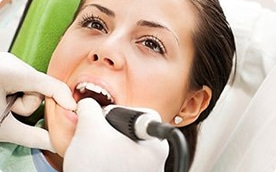 Diagnodent For Hidden Cavity Detection
We utilize Diagnodent, to detect hidden cavities at their earliest stages, allowing us to treat our patients quickly and effectively. The Diagnodent pen is a precise diagnostic tool for fissure caries. Subsurface caries are very difficult to diagnose, but the laser fluorescence detector within the Diagnodent pen can isolate them with ease and precision.
The Diagnodent visualizes numeric ratings that help understand the health level of the tooth and quantifies the amount of caries; the higher the reading, the larger the cavity. If there is an issue with the tooth—such as decay—the system alerts our team, allowing the dentist to create a treatment plan.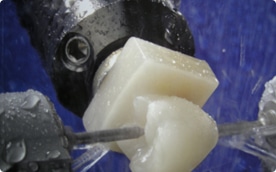 CEREC For Tooth Filling & Restoration
Confidental Advanced Dentistry uses advanced computer-aided ceramic restoration technology. We make daily use of this technology to ensure the natural health and beauty of your teeth. To do this, we follow a very straightforward—yet impactful—procedure, starting with the scan. This is where we design and mill the ceramic restoration chairside.
To make sure that the patient doesn't have to visit over and over again, we complete the crown in a single appointment and allocate two hours for the complete procedure. Clinical steps involve preparation of the tooth, intraoral scan, 3D computer designing, 3D computer milling, finishing/polishing, and finally, cementation. This is the best technology to replace Amalgam fillings with Ceramic restorations, where we make customized computerized ceramic Inlay and Onlay.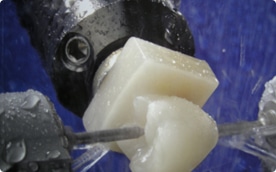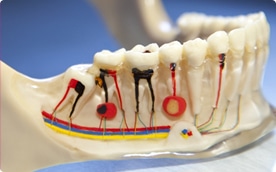 Rotary Endodontic System for Precision Work
We use the latest technology for root canal treatment. Instead of using hand files, we use rotary handpiece for accurate measurement of the root canal length. We also use better quality files, which assure more flexibility and fewer chances of breakage. It all enhances the process of the root canal and makes it more efficient.
As professional dentists, we can't deny the fact that rotary shaping instruments are replacing traditional hand file system for a very legitimate reason: to improve shaping ability of the canal. Therefore, we've changed our ways from before and become experts at the new technique, because we aim to make sure that wherever you go, you take your smile with you.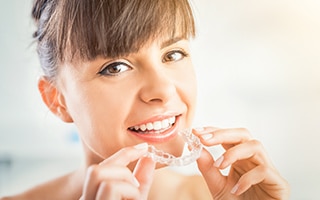 Invisalign for a Personalised, Flawless Smile
Invisalign, at its core, is a contemporary approach that helps straighten teeth, which involves custom-made series of virtually invislible aligners for subtle perfection. At Confidental Advanced Dentistry, we handle this process with care because your perfect smile is what matters the most.
To make sure that the entire procedure goes smoothly, we start with the consultation phase. Here, the doctor examines your teeth and identifies what Invisalign treatment can do for you. After a thorough discussion, the doctor then comes up with a custom-made plan for your treatment that works according to your oral needs.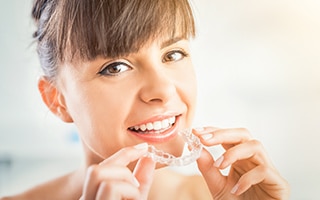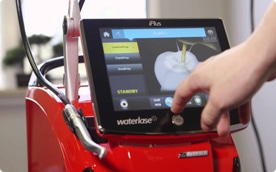 Waterlase for Natural Dentistry
Confidental Advanced Dentistry prides itself on providing patients with laser technology, which is a trademark of minimally invasive dentistry. The laser has many advantages, such as being less invasive, less painful, bleeding less, decreasing infection, and enhancing recovery.
Heat, pressure, and vibration are the three crucial reasons that cause severe pain with the use of the traditional dental drill. With the help of Waterlase, cutting both hard and soft tissues doesn't produce any of these side effects. Therefore, dental procedures can be performed with fewer shots and a decreased need for anaesthesia.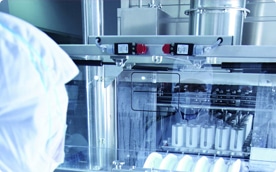 Advanced Sterilisation Techniques
We take a purposeful approach that ensures the satisfaction of our clients. The need for infection control today is far higher than what it used to be. Therefore, we take every possible initiative to provide our patients with nothing but the best sterilization techniques available.
At Confidental Advanced Dentistry, the team guarantees proper control over bacterial contamination by utilizing advanced sterilization techniques. Our dental premises and products are maintained and handled with utmost cleanliness and safety.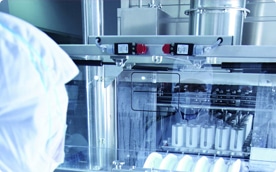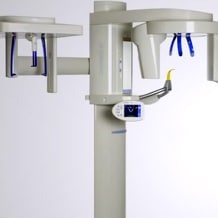 CBCT for Accurate Imaging
Cone Beam Computed Tomography (CBCT) is a radiographic imaging method that allows accurate, three-dimensional (3D) imaging of hard tissue structures. The resulting images are a game changer in dentistry, and with new developments in the field of medical imaging we can now take 3D X-ray models of the mouth, teeth, and associated structures. This is invaluable in so many areas of dentistry.